It's Sunday 11th November, which means that if you pop over to Tumblr right now you'll be able to see me suffering as I attempt a 10K day.
(I don't remember you mentioning this before.)
That's because I decided to try it on a whim yesterday. I'm going to do live-updates to keep myself accountable. You can join me if you want. After all, isn't suffering together the very heart of NaNo?
News from the Reading Front
I found out something VERY exciting yesterday!
Joanne Harris has a new Runemarks book coming out next year!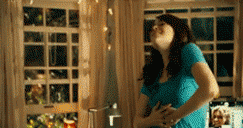 Mark your calendars, guys! Runemarks-Loki returns on the 20th of March 2018.
As for books I've read since my last Sunday Post...
The Murders in the Rue Morgue
by Edgar Allen Poe - Two Stars
The Mystery of Marie Roget by Edgar Allen Poe - One Star
The Purloined Letter by Edgar Allen Poe - Two Stars
Iphigeneia at Aulis translated by Jane Lumley

Romeo and Juliet by William Shakespeare

Dracula by Bram Stoker - Review
The Hound of the Baskervilles by Arthur Conan Doyle
Trent's Last Case by E.C. Bentley - Two Stars
And two comics.
(As you can see, she's been seriously enjoying her coursebooks.)
The module is brilliant, but I'm finding some of the novels to be a bit of a slog.
News from the Writing Front
I have just over 5K. I should be hitting 20K today.
(Hence the highly unrealistic plan to write 10K tomorrow.)
I have all day.
(Assuming you get up and focus.)
Which I will. Have a little faith, would you?
(Maybe if you had a better track record.)
News from the Blogging Front
In case you missed the announcement, Ivyclad Ideas is on Instagram now.